Car Rental Mauritius – The best beaches to drive to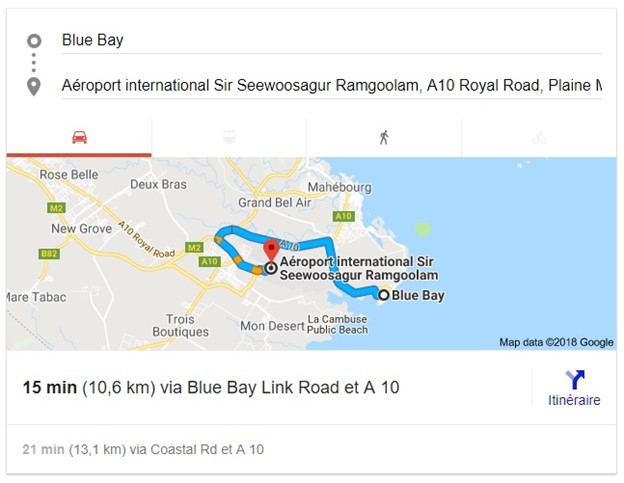 Travelers Car rental Mauritius brings you the best beaches to drive to.
Beaches have always been the number one attraction in Mauritius. And if you've chosen to rent a car in Mauritius, you'll have the privilege to drive to magnificent beaches you otherwise wouldn't have the occasion to see. There are over a hundred public beaches in Mauritius, and though we couldn't list them all, we've made sure to pick one from each side of the island.
If you've collected your rented car at the airport and want to refresh after your flight, visit the gorgeous beach of Blue Bay, located just 15 minutes from the SSR International Airport. Blue Bay, a semicircular white sand beach washed by a translucent lagoon.
To make the landscape even more idyllic, palm trees and casuarina trees give a natural feel to the shore. Blue Bay is one of the best places in Mauritius for sailing, windsurfing and snorkeling as you'll find the only National Marine Park of the island here.
Belle Mare Beach Mauritius
Located on the east coast of Mauritius, Belle Mare is an endless stretching of white sand beach draped with lush vegetation. The beach starts just after the village of Trou d'Eau Douce where you'll find some beautifully nestled resorts of which some are the best hotels in Mauritius. Many say that Belle Mare is one of the best beaches in Mauritius, for its incomparable charm, also for its location that makes it easily accessible even by bus and for being equipped with a touch of luxurious comfort. In this stretch of coastline there are two prestigious hotels: Prince Maurice and Belle Mare Plage, which have two 18-holes world renowned golf courses. Despite its popularity the beach is not very crowded during the week whether it is high or low tourism season.
Belle Mare beach is lapped by a turquoise sea with calm waters and protected by coral reefs that encourage long relaxing baths for all family members.
Grand Baie Beach Mauritius
Located on the north-western coast, Grand Baie is simply the most popular resort of Mauritius. For years Grand Baie has been a simple fishing village, but today it is one of the main tourist centers of the island. It is the ideal place to experience real oceanic life with exotic beaches, emerald waters, water sports such as sailing, windsurfing, water skiing and deep-sea fishing, boat trips and scuba diving. Its large bay offers beautiful beaches protected from the south east trade winds, simply the best place to contemplate what Mauritius has to offer.
Flic en Flac Beach Mauritius
Welcome to the most touristic place in Mauritius, Flic en Flac. The village adjoins one of the most beautiful stretch of white sand, ideal for swimming like numerous aquatic activities like big game fishing, scuba diving, windsurfing, waterski amongst others.
The 3 km long beach is quite crowded on weekends but on weekdays it is very quiet and pleasant. Diving enthusiasts will be delighted to learn that Flic en Flac offers two work class scuba diving spots, Snake Reef and the Cathedral, a rocky architecture submerged between 20 and 27 meters deep, offering incredible emotions diving in a giant aquarium filled with fish, lobsters and many other marine species that inhabit the waters of Mauritius. The village of Flic en Flac is less than an hour from the airport, thirty minutes from Port-Louis, the capital and 25 minutes from Chamarel, famous for its waterfalls and seven-colored lands.
Le Morne Beach Mauritius
Located to the south of the island of Mauritius, Le Morne is dominated by the homonymous mountain classified as Cultural Landscape by UNESCO. This area of ​​the island is beaten by strong winds that make the landscape even more impressive. Here it is possible to rediscover a Mauritian world still intact and not affected by mass tourism. The area is perfect for kitesurfing and windsurfing enthusiasts but also for those who want to enjoy its beautiful lagoon by taking daylong sunbaths.